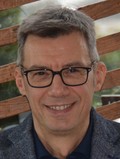 Ivan Casetto , Holder at Smac srl
http://www.infosmac.it
Bilateral Meetings
14.05.2013 Tuesday (10:00 - 14.00)
14.05.2013 Tuesday (15:00 - 18.00)

Profile SMAC S.r.l.
SMAC S.r.l. is a young, dynamic company founded in 1999 thanks to its staff's deep knowledge of the assembly industry. With its products, SMAC S.r.l. continues to follow the market's natural evolution by altering production based on customers' needs.
REFERENCE MARKET
SMAC S.r.l. is operative in Industrial Automation, serving companies who want to develop their own designs or specific equipment for automating a production process or transporting products, and is able to cover a vast range of weights, from just a few grams to dozens of kilograms.
Production Philosophy
We have never let go of our initial desire to develop our customers' projects, understanding their needs, building, and together pursuing an idea that materializes into a tool for production. Projects are scrupulously managed through all of their phases: design, installation, and final inspection. Everything is performed in collaboration with the customer, fully respecting their requirements and needs.
Know-How
SMAC S.r.l. is headquartered in Camisano Vicentino. Our internal engineering staff manages all projects. We work with a variety of machine shops, carpenters, software houses and other specialized experts. Together, we form a team that can meet and respond to industrial customers' production needs in real time.
Automation
What product do you make? That's the first question we ask a company. Our product doesn't exist, because it is what our customer asks for each time there is a new requirement. SMAC S.r.l. builds pneumatic handling equipment, electric loading and loading systems for automatic machining centers with in-line and/or vertical magazines of all types, multiple axes palletizers, and a variety of automation for automatic lines and mechanical or electrical rotating benches, using as many standard modular components as possible.
We have also designed and built equipment that have been patented world-wide, or that are not available on the market as they were based on the, at times a bit crazy, ideas of our customers.
Conveyors
Our production pays special attention to this market as we build both special and standard conveyor belts. Applications have been built for a variety of industrial applications: solar power, food, mechanics, pre-lifting systems, and many more.
Country: Italy
Organization Type: Company
Organization Size: 1-10
Founding Year: 1999
Phone: 0444 410688
Email: ivan@infosmac.it
City: Camisano Vicentino (VI) 36043,Via B. Ferracina, 32 Google map